The Very best in sweet flavoring syrups, that is:
100% No Calories, No Carbs, No Maltodextrin fillers.


Visit and Sign our *NEW* Guestbook
Shipping is included in all order pricing for US, Canada, Puerto Rico, and APO boxes.
Now shipping to UK - Please refer to shipping charges below
I am offering this on a trial run to see if delivery goes well and in reasonable time frames.

Shipping to United Kingdom based on total order amount as follows: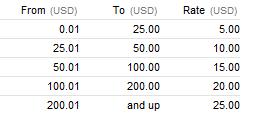 The shipping charges will be added at time of order checkout based on total price of order. Please note, orders over $300.00 will be contacted for additional shipping charges as needed


Sweetzfree single orders are shipped via USPS First Class mail. When multiple size bottles are ordered, they will be sent packaged together via USPS First Class mail at my discretion, depending on the size and cost of the order.
All orders will be processed within 48 hours of payment/confirmation, and shipped within 72 hours. Please allow at least a 7 business days for shipping before inquiring about orders not received. Canadian orders typically take anywhere between 2-3 weeks. If you are a Canadian customer and wish to pay an additional $13.00, for up to a 1 pound package (any combination of Sweetzfree sizes), to ship UPS International Ground, which takes only about 5-6 days, please email me to make arrangements
sales@sweetzfree.com
At this time I can only accept orders to be shipped to USA and Canada, Puerto Rico, APO Boxes and the United Kingdom.